Linode Alternatives and Comparisons
There are many cloud providers to choose from nowadays. Well known providers such as Google Cloud, Azure, and Amazon Web Services (AWS) tend to be quite expensive. Alternative cloud providers like Linode offer similar services at a lower scale with much lower pricing. In this article, we compare features from various cloud providers and how they stack up against Linode.

Who is Linode?
Founded in 2003, Linode is a globally available alternative to hyperscale providers like Google Cloud and AWS. They have 11 datacenters and offer services like virtual private servers (VPS), managed databases, and block storage. In their own words, "Linode products, services, and people enable developers and businesses to build, deploy, and scale applications more easily and cost-effectively in the cloud."
What is a Hyperscale Provider?
Hyperscale Providers have massive datacenters and facilities. They often house the servers that run large enterprises like Google, Amazon, Microsoft, Apple, and more. Hyperscale providers have huge amounts of capacity to support enormous traffic loads and often involve multiple subprocessors. Because of the advanced technology involved, there is a steep learning curve to deploy these services and they can be quite expensive.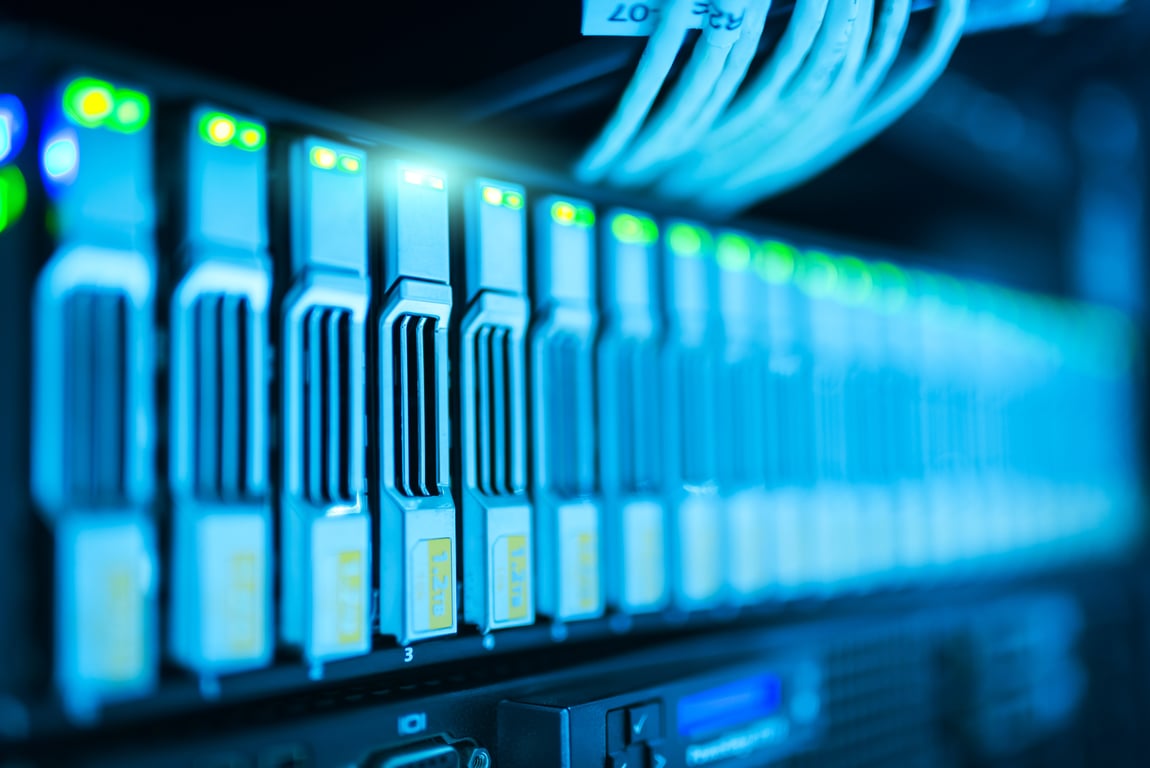 What Makes an Alternative Provider Different?
Alternative Cloud Providers offer very similar services to hyperscale providers like virtual private servers and block storage, but at a much lower price. This is because alternative providers usually offer less services at a smaller scale. This is not to say alternative cloud providers can't handle large amounts of traffic; many of the same technologies that hyperscale providers use can also be found in the datacenter of an alternative cloud provider.
Additionally there is sometimes a difference in the markets these providers target. Alternative cloud providers typically target small to medium businesses, individuals and startups whereas hyperscale providers typically target large companies and enterprises.
Linode's Features
Some features that come included with all of Linode's plans include:
Free DDoS Protection
Cloud Manager
One-Click Apps
API & CLI
IPv6 Support
DNS Management
99.9% Uptime SLA
Linode Compared to Hyperscale Providers
| | Linode | Google Cloud | AWS | Azure | Alibaba Cloud |
| --- | --- | --- | --- | --- | --- |
| Year Launched (Public Cloud Offerings): | 2003 | 2008 | 2006 | 2010 | 2009 |
| Number of Datacenters: | 11 | 24 | 24 | 60 | 21 |
| Cloud GPUs | | | | | |
| Free Cloud Firewall | | | | | |
| Free DDoS Protection | | | | | |
| Bare Metal Cloud Servers | | | | | |
| Managed Kubernetes | | | | | |
| Local SSD | | | | | |
| High Memory VMs | | | | | |
| App Marketplace | | | | | |
| API | | | | | |
| CLI | | | | | |
| Cloud Interface/UI | | | | | |
| Flat Pricing | | | | | |
| Free Bundled Data Transfer | | | | | |
| Same Price Across Datacenters | | | | | |
Linode Compared to Alternative Cloud Providers
| | Linode | DigitalOcean | Vultur | HostGator | Dreamhost |
| --- | --- | --- | --- | --- | --- |
| Year Launched (Public Cloud Offerings): | 2003 | 2012 | 2014 | 2002 | 1997 |
| Number of Datacenters: | 11 | 8 | 17 | Not disclosed | Not disclosed |
| Cloud GPUs | | | | | |
| Free Cloud Firewall | | | | | |
| Free DDoS Protection | | | | | |
| Bare Metal Cloud Servers | | | | | |
| Managed Kubernetes | | | | | |
| Local SSD | | | | | |
| High Memory VMs | | | | | |
| App Marketplace | | | | | |
| API | | | | Resellers Only | |
| CLI | | | | | |
| Cloud Interface/UI | | | | | |
| Flat Pricing | | | | | |
| Free Bundled Data Transfer (Bandwidth) | | | | Unmetered | Unmetered |
| Same Price Across Datacenters | | | | | |